Baltimore Public Works Museum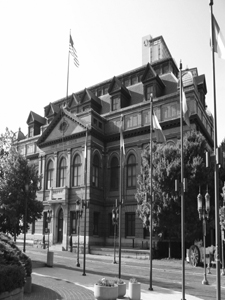 Engineer / Architect:
Henry Brauns
Location:
712 Eastern Ave
Baltimore, MD

Year Built:
1912
Structural Form:
sewage pumping station (now partial museum); metal frame with brick facade
Historical Details:
Once powered by Corliss steam engines, the pumping station now uses electric turbine pumps.
Technical Details:
metal-framed building faced with brick
Image Source(s):
Rachel Sangree
References:
J. Dorsey and J.D. Dilts, A Guide to Baltimore Architecture (Third Edition), Tidewater Publishers, Centreville, MD (1997), p. 186.