Morris A. Mechanic Theater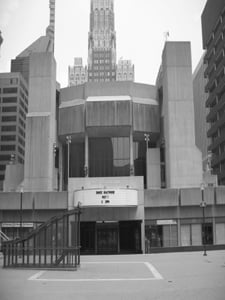 Engineer / Architect:
John M. Johansen
Location:
1 North Charles Street
Baltimore, MD

Year Built:
1967
Structural Form:
Theater; reinforced concrete, steel roof trusses
Historical Details:
N/A
Technical Details:
N/A
Image Source(s):
Rachel Sangree
References:
J. Dorsey and J.D. Dilts, A Guide to Baltimore Architecture (Third Edition), Tidewater Publishers, Centreville, MD (1997), p. 78.